Peace Diner Project #7 Completed!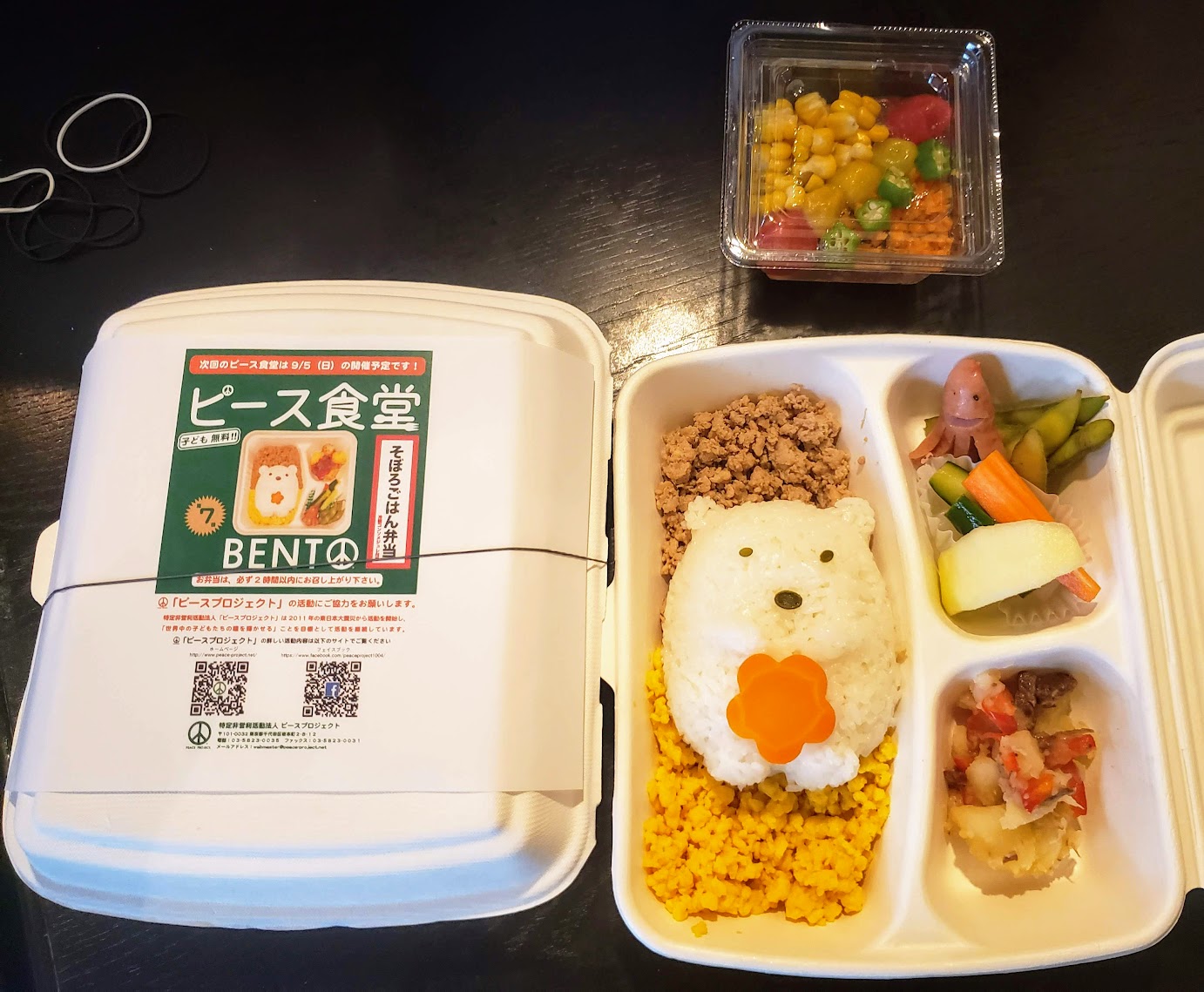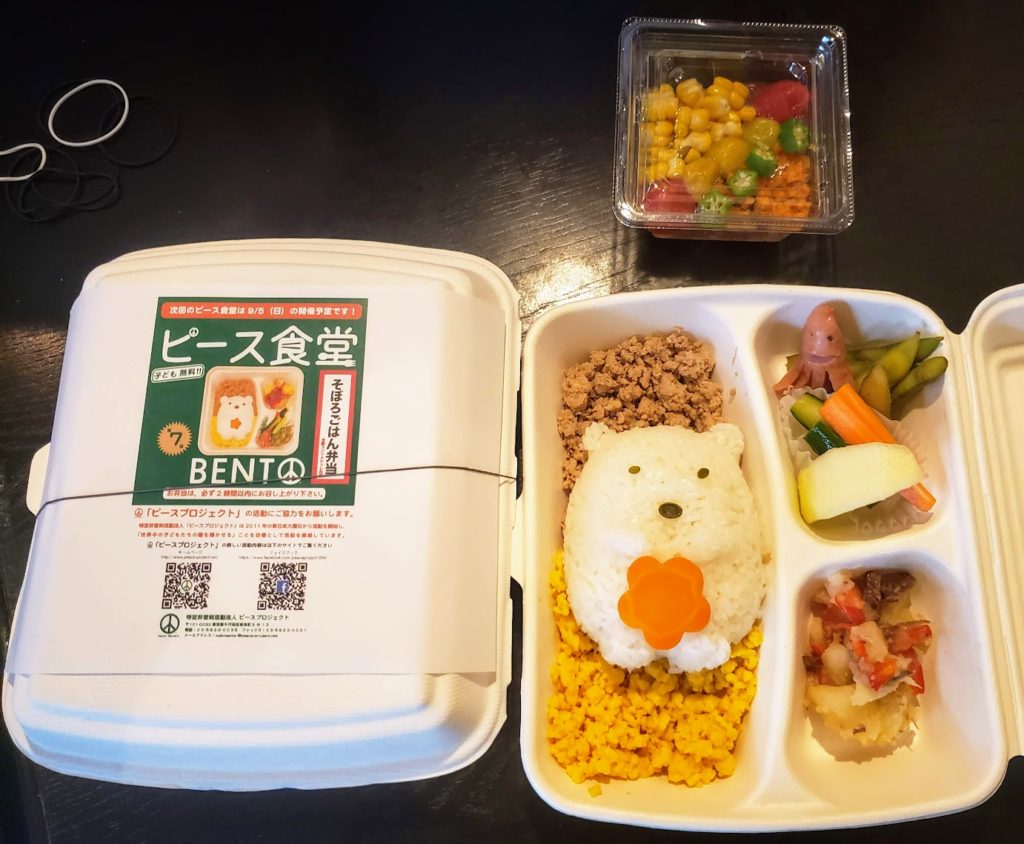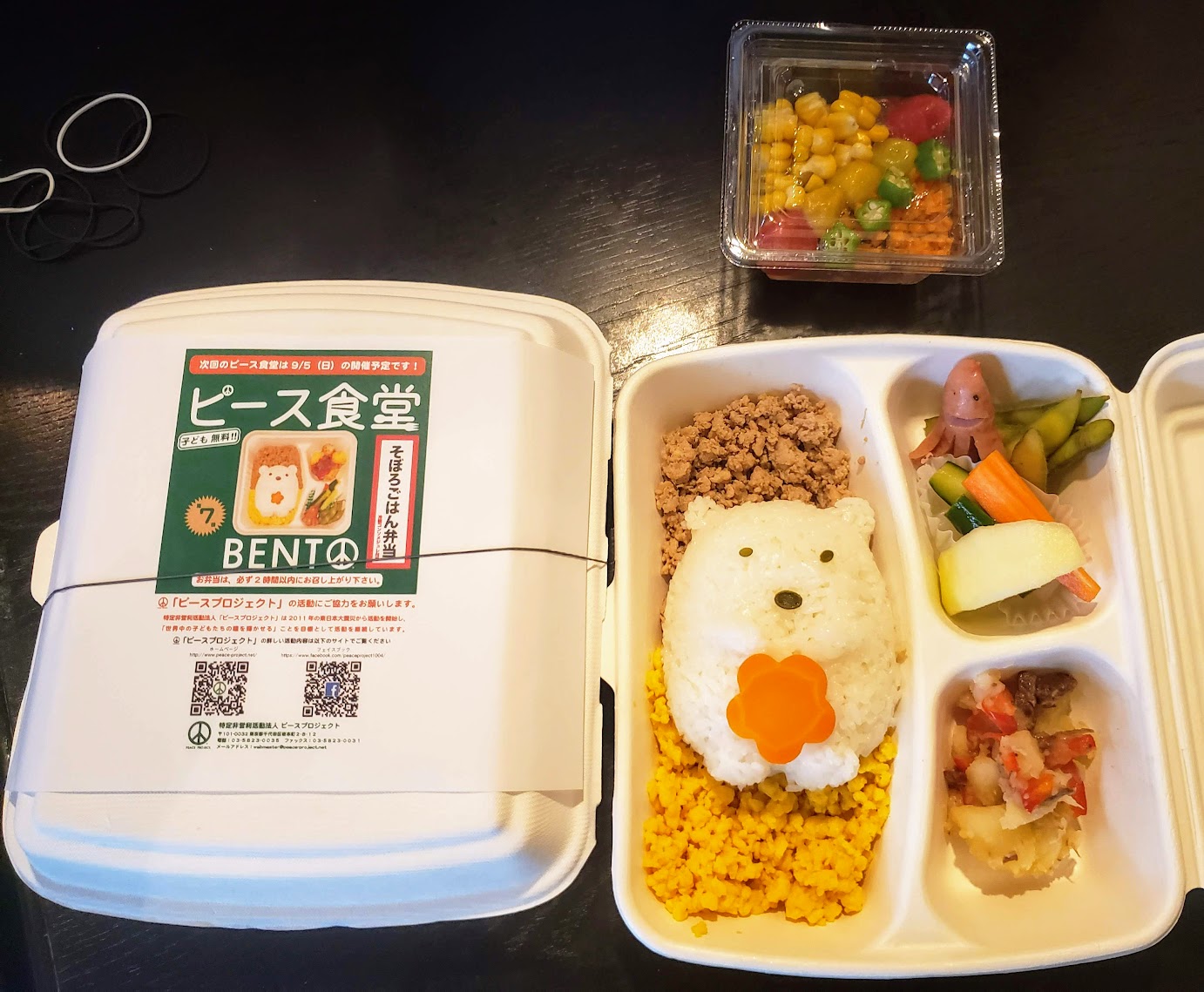 This time we had prepared and distributed 80 character bento, charaben, to people in need. Initially we were not into the idea of making time-consuming charaben boxes but somehow we managed to prepare 80 as planned. Thank you very much for those coming early to get meal tickets in this extremely hot weather.
Our first Charaben
This time we got donated sweets from Miyochan-san, boxes of beverages from Taguchi-san, candies, hand sanitizer, thermos water bottles from Ito-Yokado, and another box of beverages and sweets from Ito Clinic – all for children to go home with!.
We also got a box of beverages from a neighborhood gentleman who used to be a kick-boxer himself, and 10,000 yen note from a passer-by lady.
We feel that we are being accepted and recognized by a local community! A big thank you also goes to our special guest Miburo Kazuki, a current champion of Krush kick boxing games, and a Krush commentator Naoki Ishikawa, both of who taught fun of kick boxing to children.
With continued support with our volunteer members, we were able deliver 80 Peace-Dinner-special character bento boxes and 100 cups of shaved ice. Thank you, thank you, and thank you!