Peace Diner Project reports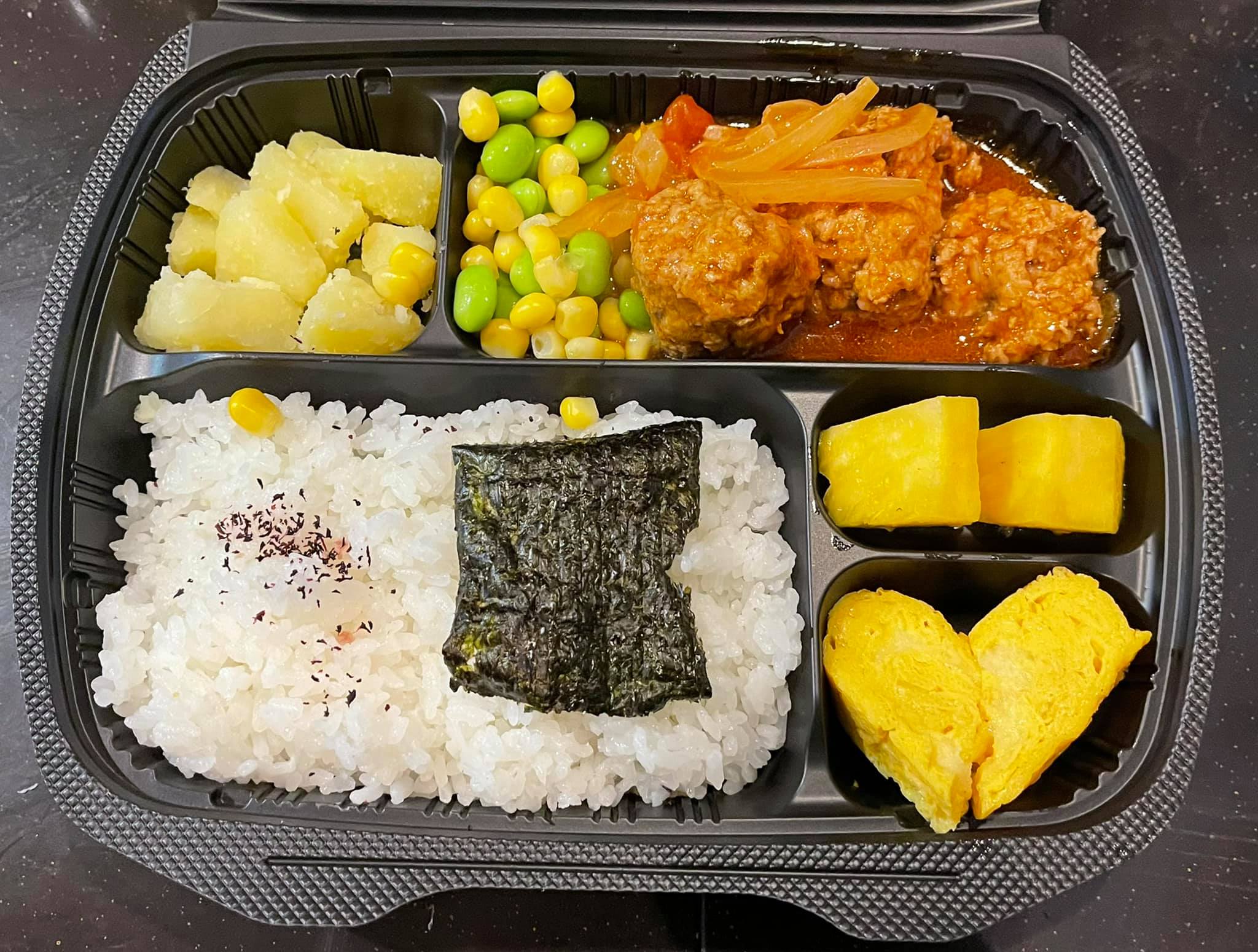 By Naho Katsumura -student volunteer member-
Peace Diner Project #1> Following our first Peace Diner Project which was adversely affected by heavy rain, we have been able to see some future tasks to help us improve our handling of the project. In the first place, we would need to make the Peace Diner known as the place to offer delicious bento boxes and fun events to local residents. Next we would have to know where we can best serve our meals to those in need.
#2> As we kicked off preparing for the Peace Diner Second Project, we handed out 500 flyers to single-parent households and elderly living on their own near our base, the Kitchen Getten restaurant. We have also won a full support from the Kosodate Palette, a NGO group which supports single mothers, who kindly sent out an event notification through a LINE sns apps. On our second event day on April 17, we were thrilled to see a long queue of families wanting to get a meal ticket at our store opening at 11:00. All our teriyaki chicken bento boxes were given away in a blink of an eye. Yay!
#3> The Peace Diner project #3 was held on May 22. The menu of the day was Indian curry rice and coleslaw salad. Apparently, Indian curry lunch is very popular among elderly people living alone because they don't cook curry once their children become adult and independent. Our bento was very popular and we ended up giving out more than we had expected.
#4> On June 19, we had our fourth Peace Diner project. Since Tokyo has entered the rainy season, it was raining heavily and reminded us our struggle on our first Peace Diner event day. However, we were able to give out 60 lunch boxes by lunch time after seeing a long queue at 11 o'clock when we started to hand out meal tickets. Our menu for this project was "Stewed Hamburger Steak" with sliced chicken ham salad as side dish. Despite a heavy workload, we were able to hand out meal boxes on time thanks to many and supportive volunteers. This time we were lucky enough to be given free Umaibo stick-shaped snack, a bag full of rice from a small orphanage firm, and vegetables and sweet pineapples from Adachi-ward association to support the Kodomo Shokudo, which helps to provide free meals to children in poverty. A long-established seaweed store, Morihan Nori Store, has also donated us packs of dried seaweed sheets. We are really thankful for those who support our projects in many ways. Next time is our summer holiday special, and we plan to host our project twice a month. Keep tuned for our updates!